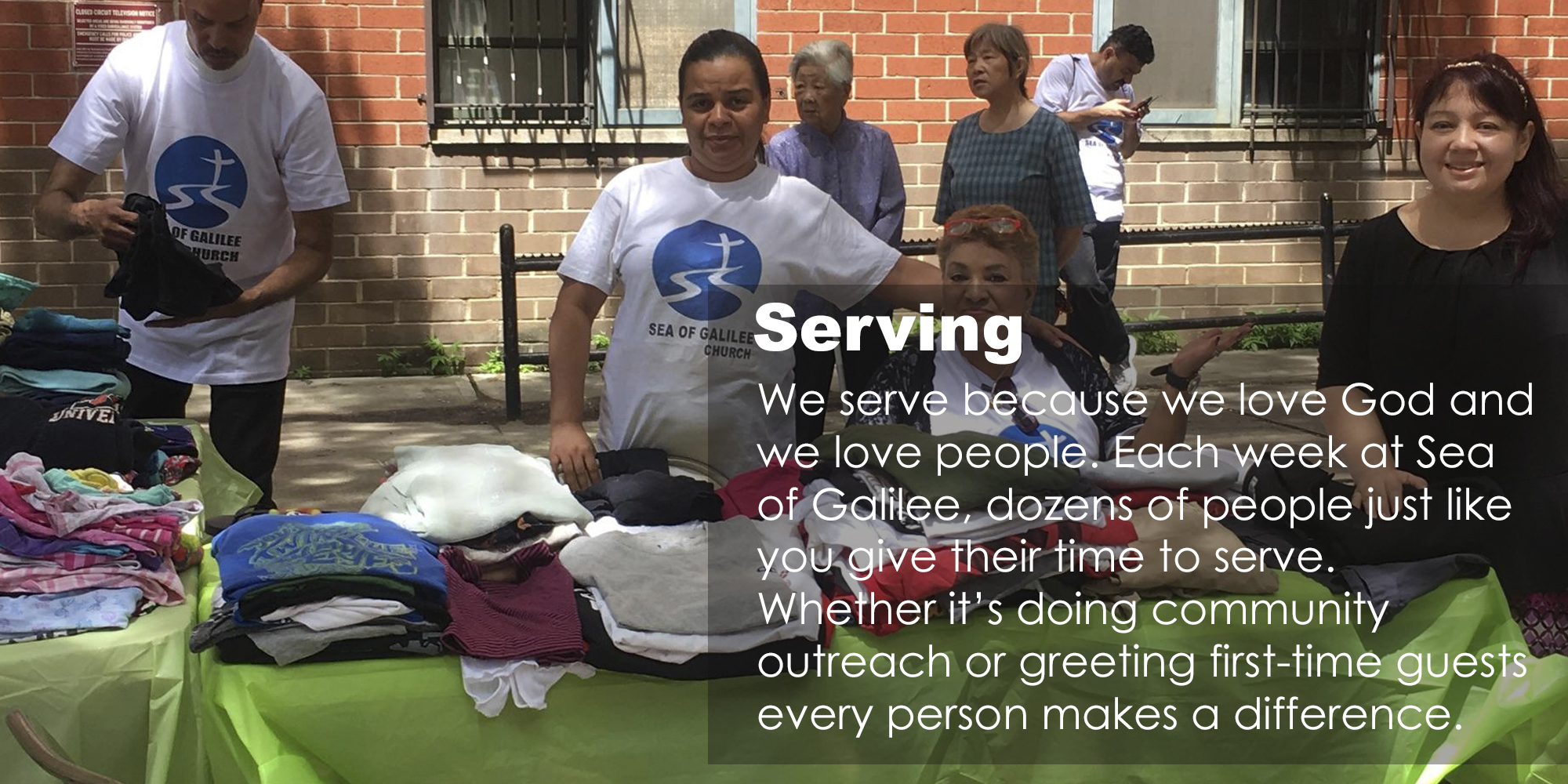 Christian education is at the very heart of Sea of Galilee. In the educational process the Spirit of God encounters people of all ages so that they are nurtured in faith, grow in knowledge and experience, and are inspired and empowered to live as disciples of Jesus Christ.
Leadership
Our leadership training program is the perfect platform for leadership development.
Children's Ministry
Children's Ministry is dedicated to providing a place in which children of all ages can learn about God's word and love in the way and at a level uniquely suited to them.
Adult Ministry
We aim to grow and model Jesus' character as we confront life head-on in our relationships, at work, and in daily living.
Missions / Outreach
We encourage our members to share the love of Christ with the community of New York City and beyond through service and missions outreach
Music / Arts
Music is a very intimate part of our services where we strive to bring the very best in Christian music, pantomime ministries, choirs, dramas and so much more.
Discipleship
"Foundations" classes are designed to give the new believer and the person who has reconciled his life with God a solid foundation for their Christian life.
Technology
We embrace the use of modern technologies (audio, video, computers, internet, etc.) to further the gospel message.
Audio and VideoGreeters and Ushers
Event Coordinator


Community Outreach
…and many more opportunities to serve.