Welcome To Sea of Galilee Church
You are

God's workmanship

, created in Christ to do

good works!


We'll help you discover the abundant and joyous life in Jesus.
BRIEF HISTORY
The Past
Known many years ago (circa 1950's) as "Iglesia de Dios Pentecostal," the church ministry began with God's calling upon a faithful servant Mr. Genaro Ramos, who at the time was a member of Roca de Horeb Church in Brooklyn. Together with his wife Pilar, and another couple, they began meeting at 231 Henry Street in the lower east side of Manhattan to conduct church services. In those days, finances were scarce, but they persevered in locating a rental unit and through much prayer and some finances, they faithfully met the need. They quickly outgrew their space and moved on to Montgomery Street.
Their efforts were further blessed by God through their desire to reach out to people and share Jesus Christ. The present building location at 166 Eldridge Street was a major move of faith and sacrificial giving. The church, a beautiful 4 story building, was finally purchased and dedicated in the mid 1960's.
Many lives have been touched and changed with the gospel message through countless men and women faithfully teaching and preaching the good news. Many missionaries, pastors, church and civic leaders have emerged from Sea of Galilee Church. One of the most notable figures was Rev. Dr. Adolfo Carrion, who went on to serve as District Superintendent of the Spanish Eastern Assemblies of God for more than 30 years.
The Present

The church ministry at Sea of Galilee has undergone many Godly revivals throughout the 70's and 80's through the faithful ministries of pastors Rev. Luis Rojas and Rev. Juan Manzano. During 1995, Rev. Ezequiel Rosario, then pastor, spearheaded a major building renovation enabling the ministries to make better use of the facilities.
Throughout the years the church has undergone changes in style, leadership and vision. One thing has remained constant at Sea of Galilee: the commitment to communicate the gospel, love people and serve the poor and the needy of the community of the lower east side.
In 2005, Rev. Anibal Espaillat was elected to continue the pastoral leadership guiding and nurturing the church to a renewed vision of worship and community service. Under the leadership of Pastor Espaillat, the church has been revitalized and continues to thrive in the community it serves. His emphasis has been on teaching biblical truth to build a healthy church to reach the world for Christ. He encourages everyone to love and serve one another with compassion and purpose.
The Future

Our theme is "touching hearts, changing lives" and our mission is to love God, love people and reach the world for Jesus, with an emphasis on making disciples of Jesus Christ.
We aim to lead people further into a life-changing relationship with the living God.
Our story is still being written, as God continues to change lives by His Spirit through the ministries and the people of our church.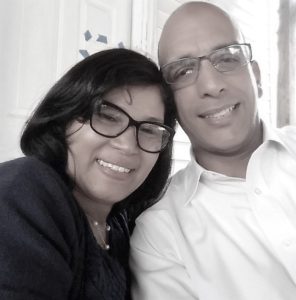 Anibal has committed his life and ministry to proclaim and teach God's Word with excellence. His wife, Judy, is an accomplished worship leader and teacher.

TEACHING THROUGH THE BIBLE
Every Sunday we bring a message of hope in Jesus!

Worship The Lord In Giving
One of the ways God calls us to make a difference in our world is by giving of ourselves and our resources. This certainly isn't a new concept – the Bible speaks heavily about the kind of generosity that should follow God's people as a result of having freely received His grace, love and forgiveness.
"In all things I have shown you that by working hard in this way we must help the weak and remember the words of the Lord Jesus, how he himself said, 'It is more blessed to give than to receive.'" Acts 20:35
"Each one must give as he has decided in his heart, not reluctantly or under compulsion, for God loves a cheerful giver." 2 Corinthians 9:7
Every time you give to Sea of Galilee Church, you make our mission possible. Thank you!

Serving & Getting Involved
Education
Christian education is at the very heart of Sea of Galilee. In the educational process the Spirit of God encounters people of all ages so that they are nurtured in faith, grow in knowledge and experience, and are inspired and empowered to live as disciples of Jesus Christ.
Leadership
Our leadership training program is the perfect platform for leadership development.
Children's Ministry
Children's Ministry is dedicated to providing a place in which children of all ages can learn about God's word and love in the way and at a level uniquely suited to them.
Adult Ministry
We aim to grow and model Jesus' character as we confront life head-on in our relationships, at work, and in daily living.
Missions/Outreach
We encourage our members to share the love of Christ with the community of New York City and beyond through service and missions outreach
Music / Arts
Music is a very intimate part of our services where we strive to bring the very best in Christian music, pantomime ministries, choirs, dramas and so much more.
Discipleship
"Foundations" classes are designed to give the new believer and the person who has reconciled his life with God a solid foundation for their Christian life.
Technology
We embrace the use of modern technologies (audio, video, computers, internet, etc.) to further the gospel message.
Church is not a building. We are the church.
Connect and interact with friends through our social media channels.
TO REGISTER FOR ANY OF OUR EVENTS, PLEASE CLICK HERE
Visit Sea of Galilee This Sunday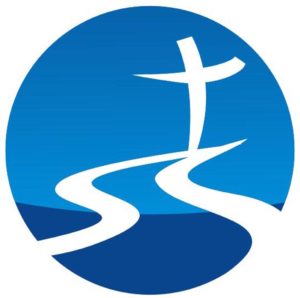 Sea of Galilee Church
166 Eldridge St.
New York, NY 10002
Email: info@sogonline.org
Phone: 347.949.6078
SCHEDULE:
Sunday 10am – Bible Study
Sunday 11am – Worship Service
Tuesday 7:30pm – Prayer Service
Friday 8pm – Youth Ministry / Young Adult – English